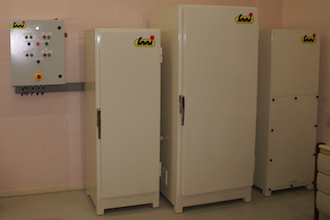 The ashes processor
Available in different versions:
- Monobloc,
- Equipped with an autonomous filtration or connected to the filtration circuit,
- Cooled, in order to directly put the ashes into the urn that will be given to the families.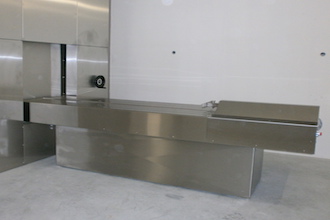 Coffins conveyor
With a stainless steel finish, the conveyor gently inserts the coffin into the oven.
Equipped with rails, it can be used for multiple ovens.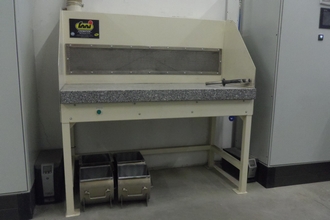 The processing table
It's designed with a metal frame and a granit surface that ensures the cooling of the calcius.
The processing frame is surmounted with a vacuum system.
Available in 2 dimensions (small and tall model), the bones can be gathered with a very limited abrasive effect on the soil thus improving its longevity.
Cautious about security and endowed with a strong know-how, FMI Process provides incombustible and non-flamable reagent for the treatment of gases: the NEUTRALITE.